Fitting out a new office or redesigning your existing office space can be a challenge but it doesn't need to be!
Our experienced team will be on hand to manage your entire fit-out process, from the initial design stage right through to project completion, ensuring an organised and stress free transformation.
From the look and feel of your office to its available facilities, you should take into account what will increase staff productivity and improve your company's brand image as well as creating an environment that your workforce want to work in!
Planning and designing are a crucial part of any office fit-out project. We can assist you in the planning & design stage, working out where best to place things in order to maximise your office space, as well as creating a design that complements a variety of different corporate aspects.
Planning is a fundamental part of any office fit-out project. A well-planned office space makes for a stress-free environment that both your staff and clients will appreciate.
The most important consideration is the way in which the office space will be used, smart planning will help you design the most efficient workspace for your employees. In recent times most offices turned to open planning but this is not ideal for all work environments and careful planning will need to be taken to find the perfect balance of open space and private workspace.
Benefits of an Office Fit-Out:
A new office fit-out will benefit your business in many ways. From better staff performance to increased workflow, better lighting, and easier movement throughout the office space. Then there's the more obvious benefits like presenting a more modern space to clients and customers.
Before beginning your new fit-out, you may not know what you want to achieve, and that's ok, we can assess your current situation and offer solutions to suit, although it will help to have a budget in mind, and consider the length of time it takes to complete the fit-out as to minimise disruption to your office environment. We will also provide guidance for functional and aesthetic choices to guarantee an environment that creates a more efficient, successful workplace with happy employees.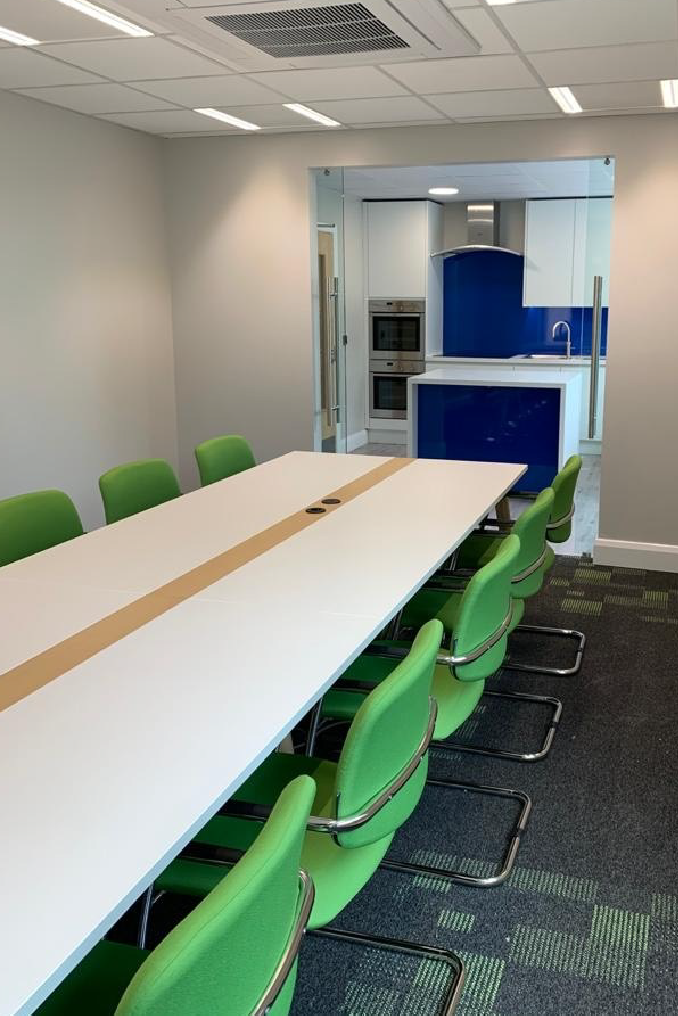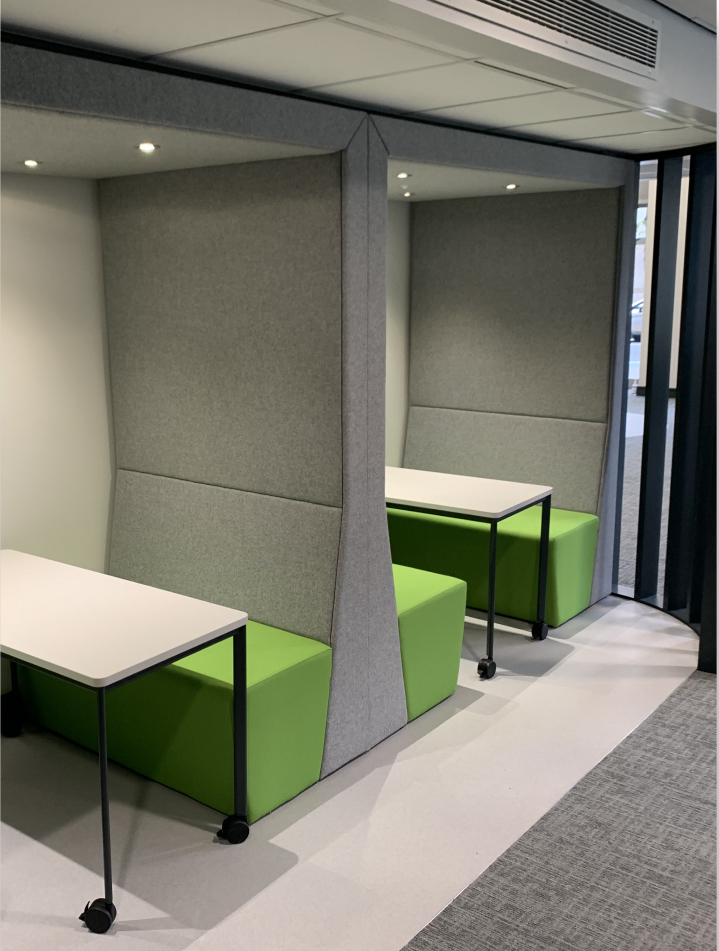 Planning for the future
While your workplace needs to reflect the current climate of your business, it should also be able to adapt to future While your workplace needs to reflect the current climate of your business, it should also be able to adapt to future changes and business growth plans, things to consider:
How is your business / industry going to change and grow over the next few years?
Can your current space accommodate company expansion?
How will technology trends impact the size and shape of your office?
Is your space flexible enough to adapt to rapid change?
Know Your Budget
Hunting for quotes for your office fit-out is better when you already have a budget in mind. We will spend time with you to ensure we can provide you with a comprehensive quote for your project ideas ensuring all aspects are covered and accounted for to avoid any surprises at the end of the project.
Quotes and responsibilities
Quotes are an information gathering exercise, both for your company and for us as well if we will be the contractor carrying out your fit-out. 
If you engage a single interior design company to handle the fit-out, their quote should include:
Design brief.
Technical plans.
Delivery of materials.
Building assessment.
Project management and construction.
Make sure if you obtain other initial quotes to compare with ours that they include all possible costs, so you can effectively budget for the fit-out and not have to worry about unexpected costs down the line.
If you're managing the project in-house, you may have to engage independent contractors for each step of the process. You'll also be responsible for supplying technical plans and building assessments to on-site contractors and take control of the process, insurance and scheduling from start to finish, whereas we can manage all of this for you!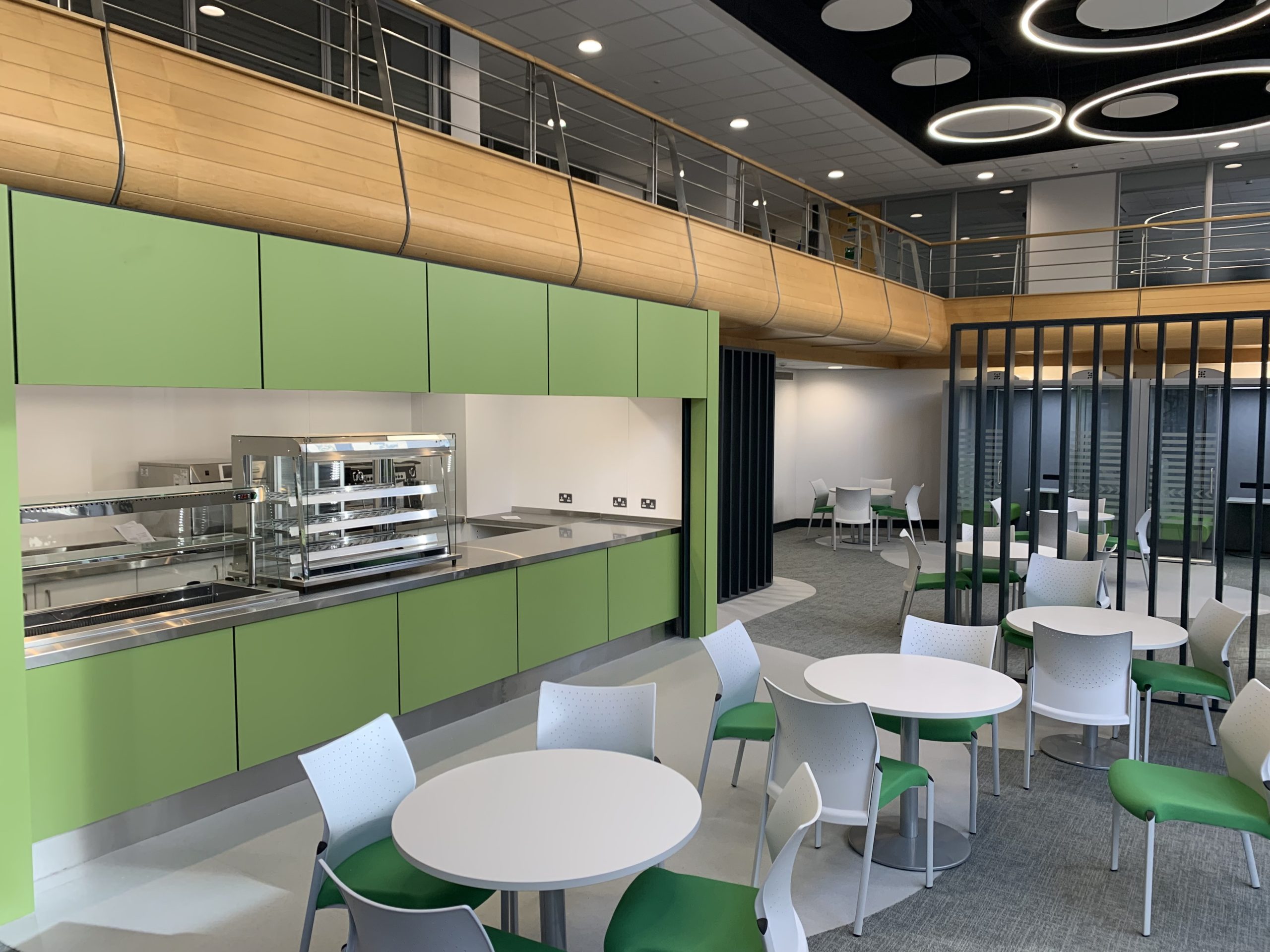 Be In Sync With Your Brand Identity
The design of your office should reflect the vision, mottos, ideas, values, culture and desired appearance of your company. It should also be an extension of your advertising and marketing collateral (and vice versa). This means that clients get the same impression walking into your office as they would when viewing your company's website or marketing collateral. Let us help you create an office that reflects your company's values.
Post-Covid Trends
With Companies having to ensure the workplace will bring their workforce 'back together' after the pandemic, new trends and working behaviours have been noted which is why it is important to think about whether your work environment will still have the desired affect or is it time for a Fit-Out that suits these new employee needs?
Hot-desking along with more collaborative and communal workspaces are on the rise as companies have found that although many of their employees have found working from home more productive, they have noticed the need for socialising and learning from others a big requirement with coming back into the workplace. Having a nice balance of open space and quiet space, and giving employees the flexibility to move around the workplace to find an area that suits them best to carry out their work may be better suited to employees expectations returning to the office.
Working from home has also allowed employees to have more of their own 'comforts' close by, which has brought about an increase in new 'tea points' and social areas being a focus point and a big requirement within new office fit-outs to look after employee health and well-being coming back into an office environment.
Other focus points post-covid
Improving air circulation and air quality within the workspace
Increase employee water intake by installing water coolers, cold water drinking taps.
Focus on employee nutrition via 'healthy tea-points/eating areas offering nutritional food options.
Re-thinking the office lighting design to increase natural light sources where possible.
Focus on fitness- many offices have introduced adjustable desks for seating and standing options, installed new shower facilities to assist gym users/promote cycle to work schemes.
Invest in comfortable furniture for your employees and a variety of working spaces.
Bring the outdoors indoor by adding potted plants and greenery such as flower walls or gardens.
The addition of smart technology!
Sustainable Space
With employees becoming more conscious of how there employers working practices affect the environment, we are seeing a change in materials used within fit-outs as well as clients reusing or restoring existing materials/building rather than buying new. Improving energy usage and efficiency within office space at present is a priority in reducing the long-term impact of a business to the environment, all of which we can help you with when addressing your fit-out plans! Healthier workspaces produce happier workers!
With sustainability rising in importance workplace design should positively influence this alongside health, wellbeing, employee satisfaction, and performance. There is huge potential for improving and making a positive impact on employee wellbeing through your next fit-out. By simply offering employees areas to recharge and taking their comfort into consideration, you can easily make subtle changes to improve the physical environment at your office.
Get in touch today to discuss your office fit out plans.